Hand crafted, hand labelled, hand signed
HIGHLAND CRAFT DISTILLERY
Scottish Distillery with a Gin & Rum School
Pixel Spirits is a Scottish gin and rum distillery set in the scenic grounds of Loch Leven Hotel in North Ballachulish, West Highlands. Founded by a husband and wife team, Craig & Noru Innes, our distillery has been self converted from a traditional A frame barn, with the help of various friends and family members! This is in the core of our values – hand crafted, bespoke and personal!
Our spirits are truly small batch, bottled and labelled by hand and some bottles are even individually numbered and signed by Craig, the Master Distiller!
Our two production stills are 100 litres and 500 litres in size and were chosen to create our delicate and taste rich expressions from the outset. We chose to work with i-still as they are inspirational with an exciting and forward thinking ethos pushing the development of new ideas that ultimately lead to a better quality of product for you!
24 November 2023
Black Friday is here – For this weekend only, enjoy special offers on our web shop with a free delivery continuing for offers over £25…
11 October 2023
Winter offer – Hotel stay for £40 when you book a distilling experience this winter…


Scottish Gin & Scottish Rum
At Pixel Spirits we create smooth and delicious spirits with full, vibrant flavours that are not lost in mixers or cocktails. These are real spirits, distilled by us and created using the finest ingredients. No sugar or artificial colourings are added and even our fruit is peeled by hand to ensure thin peels without bitter pith and dehydrated in house. 
Our Scottish gin and Scottish rum have won various awards such as International Wine & Spirit Competition (Silver medals in taste and design categories, Bronze for G&T), World Gin Awards (Gold & Silver in Contemporary & Classic Gin categories) and London Spirits Competition (Bronze in taste category).
Our multi award winning Highland gins are hand bottled, hand labelled and large bottles are even hand signed by the Master Distiller!
Available in 5cl, 20cl and 70cl bottles.
Limited edition releases ranging from seasonal products to barrel aged gin and Scottish rum. True hand crafted artisan spirits with bold flavour profiles.
Available in 50cl bottles.
DISTILLING & TASTING EXPERIENCES
Pixel Spirits Gin & Rum School offers the unique opportunity to create your own recipes and distilling your own gin or rum using the spices and botanicals of your choice to flavour your bespoke spirit. You will be given expert tuition through all the processes by Craig, our Master Distiller, you will then bottle, label and wax seal your own bottle before taking it home! 
If you prefer to do this all from the comfort of your own home, our virtual Distilling Experiences make it possible for you to create your recipe (with Craig's expert help of course) and watch the distillation of your gin or rum live online. A bottle of your creation will then be posted to your home address.
Other virtual experiences include Gin Tasting sessions and Meet the Maker distillery tours, all LIVE with our Master Distiller, no pre-recorded videos or printed instructions!
Tasting experiences and Meet the Maker distillery tours, virtual Gin Schools, all LIVE online with our Master Distiller.
Attend from the comfort of your own home!


3-4 hour experience with our Master Distiller including recipe development, distilling, bottling, labelling & a large 70cl bottle of your own creation to take home!
You can check availability & book online!
Let us create a bespoke product for your business! Whether you are looking for a gin with your own branding to sell in your restaurant, bar or hotel or to impress your clients with unique business gifts – we can tailor make your own craft gin and even design the labels for you if you wish!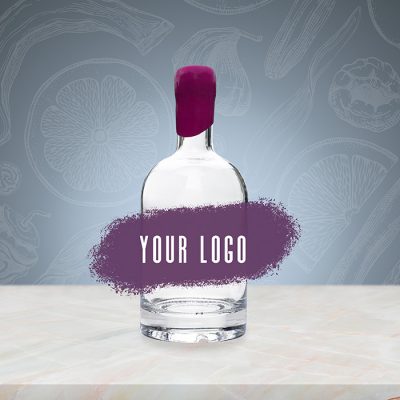 For your very special day and your very special guests!
Premium Scottish gin miniatures with your special date and happy couple's names! Tasteful and 'spirited' wedding favours from the Highlands.
Never miss an offer again!